19 May 2022
Academic and industry researchers welcome a new forum to discuss microbiome applications in Switzerland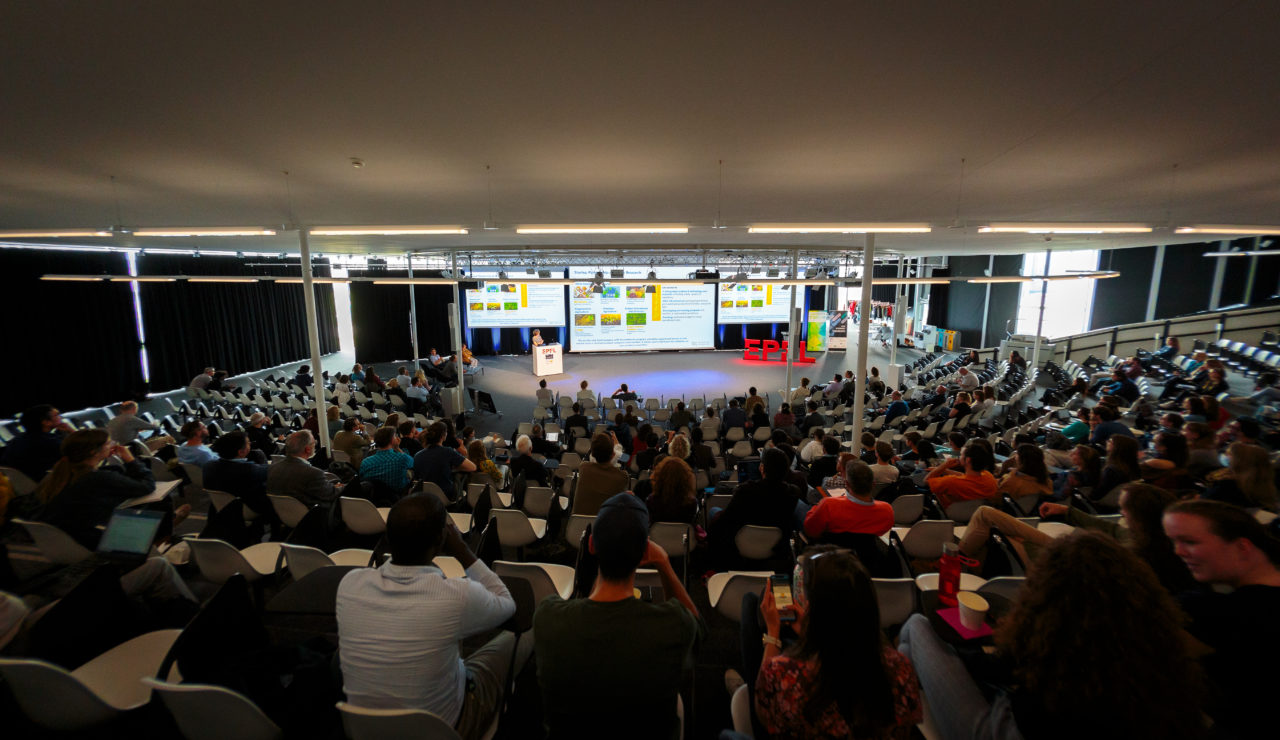 On 6 May 2022, the EPFL Rolex Learning Center hosted the first edition of the Swiss Microbiomes Forum (SMF), an event showcasing the latest research and technologies harnessing microbiomes in the Swiss ecosystem. More than 150 participants attended the SMF, including industry and academic researchers, students, entrepreneurs, and investors.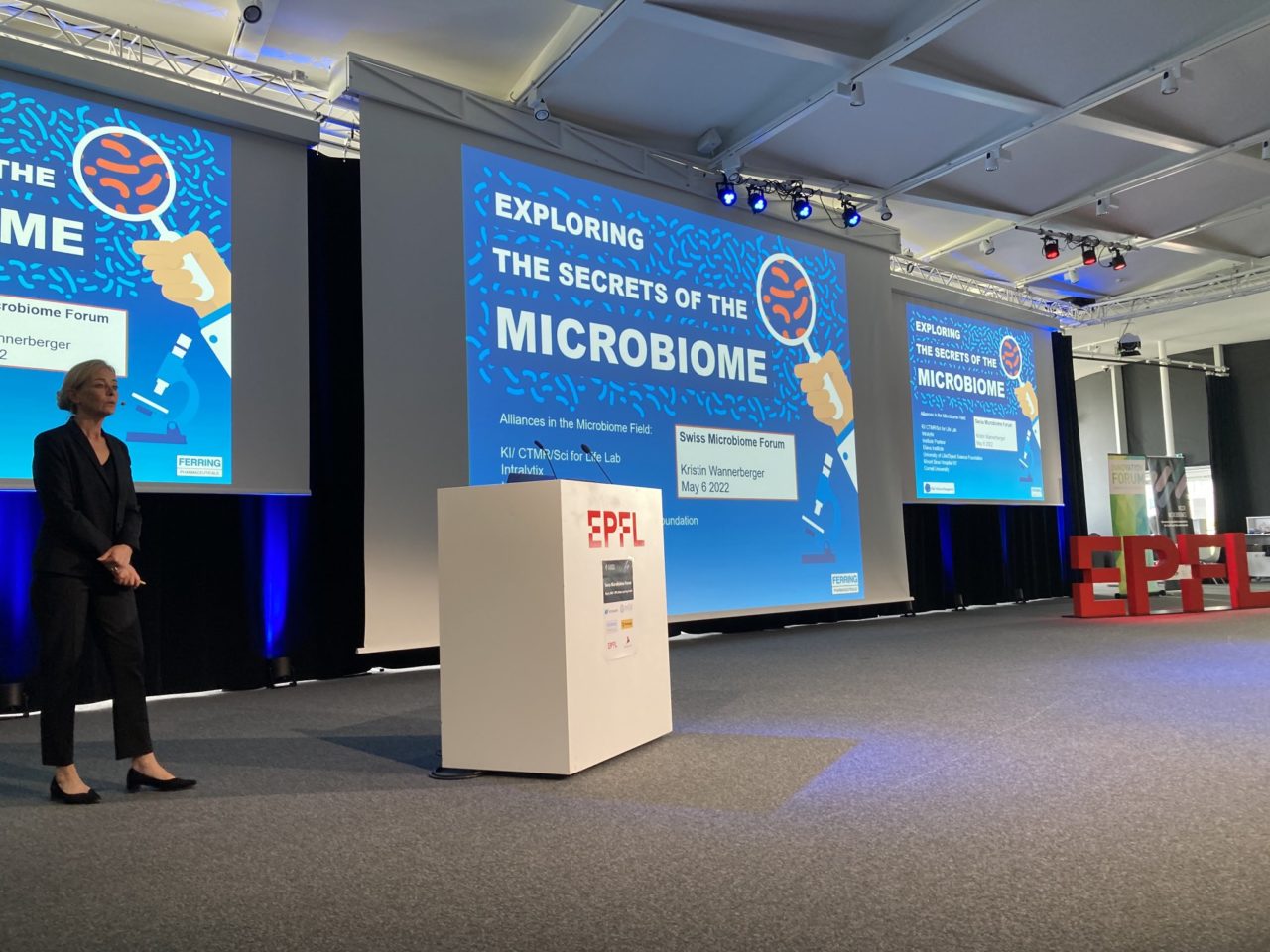 Jointly organized by the NCCR Microbiomes and the Innovation Forum Lausanne, the SMF offered a diverse programme along 3 key axes: healthcare, nutrition and food production, and the environment. The line-up featured speakers from Ferring Pharmaceuticals, the University of Lausanne, PharmaBiome, Nestlé Research, Agroscope, REM Analytics, the University of Neuchâtel, the Swiss Federal Institute of Research WSL, and onCyt Microbiology.
The SMF also featured a pitching competion, in which 4 young entrepreneurs took the stage to convince the audience of the soundness of their business idea – in no more than 3 minutes! On that occasion, Vanesa Rocha Martin, CEO of SURI Biotech, was awarded both the Jury and Audience Prizes for her plans to commercialize BactoKind, a microbiome solution to treat infants in pain with colics.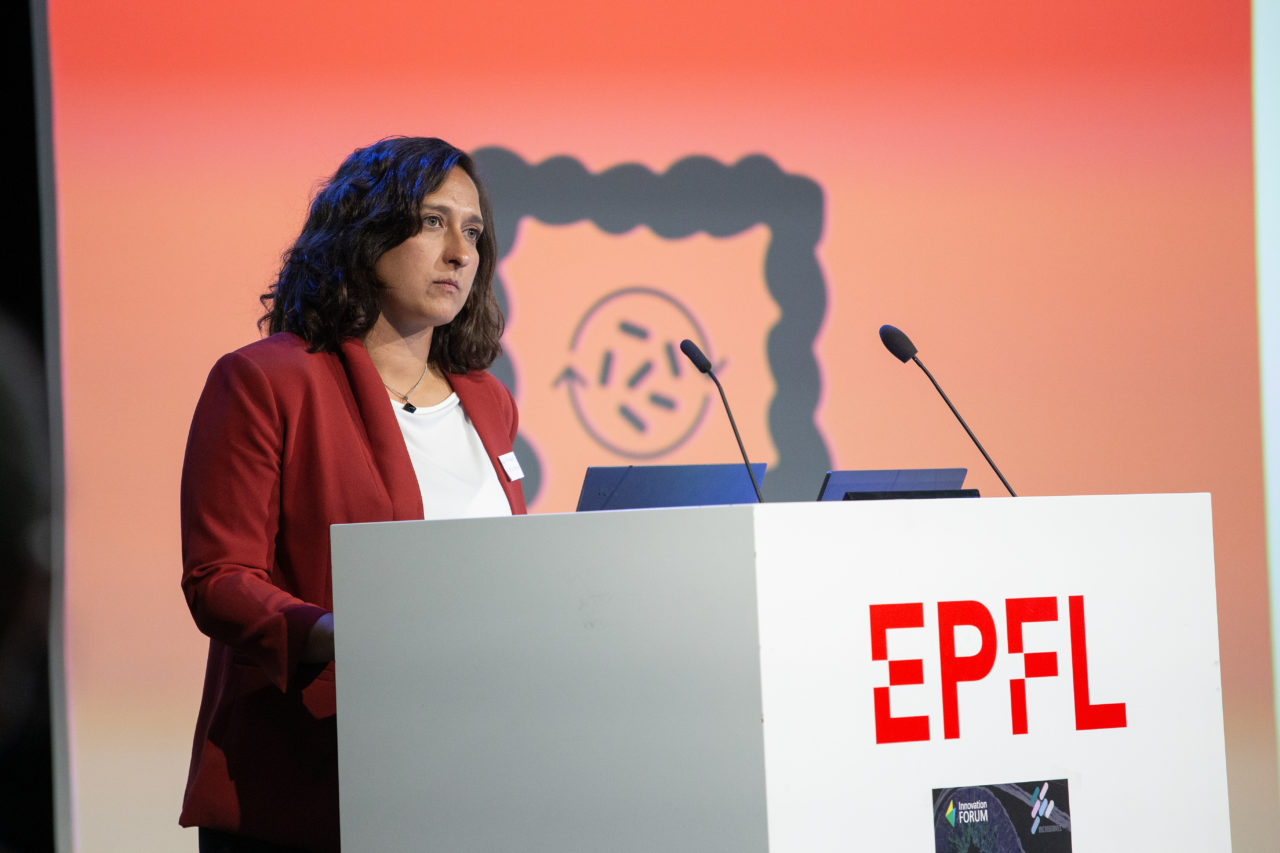 Prof. Jan van der Meer, NCCR Director, addressed the audience during the event opening and gave an overview of the long-term goals of the NCCR Microbiomes. Reflecting on his experience of the event, he noted that the feedback from the participants was excellent, including companies who welcomed this long awaited occasion to present, listen and meet in the field of microbiomes research and applications.
Dr. Saskia Bindschedler, senior lecturer at the University of Neuchâtel and one of the speakers, noted that discoveries in microbiome research are moving so fast that a platform such as the Forum is very useful for academia and industry to exchange. It helps the academic researchers to ask the relevant questions, and the industry to develop applications based on concrete knowledge.
This event answers the need for a discussion forum gathering the academic, start-up and industrial stakeholders working on the field of microbiomes. Building on the success of this first SMF, a second edition is already being planned.