Nov 7, 2023
Online
Marcel van der Heijden on microbiomes and sustainable agriculture
On 7 November 2023, we are thrilled to welcome Marcel van der Heijden in the NCCR Microbiomes Seminar Series!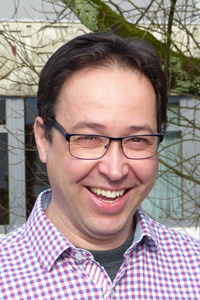 Marcel van der Heijden is Professor in the Department of Plant and Microbial Biology at the University of Zurich and Head of the Plant-Soil-Interactions Research Group at Agroscope, the Swiss centre of excellence for agricultural research. Research in the van der Heijden lab bridges agroecology and plant-microbe interactions, investigating how plant microbiomes, mycorrhizal fungi and soil biodiversity influence plant growth and ecosystem functioning, with the aim to develop sustainable agro-ecosystems that are environmentally friendly and productive.
Marcel van der Heijden will give an NCCR talk entitled: 'Microbiomes and sustainable agriculture'. The seminar will take place on 7 November 2023, from 12h00 to 13h00 CET. You can access this public seminar through this Zoom link.