23 August 2022
Discover the Microverse: Image and film competition winners
'Discover the Microverse', a public event meant to stimulate interest in microbiomes, took place on 17 August at the University of Lausanne. The event was organized by the NCCR Microbiomes and ISME18, this year's conference of the International Symposium on Microbial Ecology.
This multifaceted event offered an image and short film competition, 'ask a scientist' booths, the launch of the NCCR video game 'Microbiomes', and a panel discussion on science communication.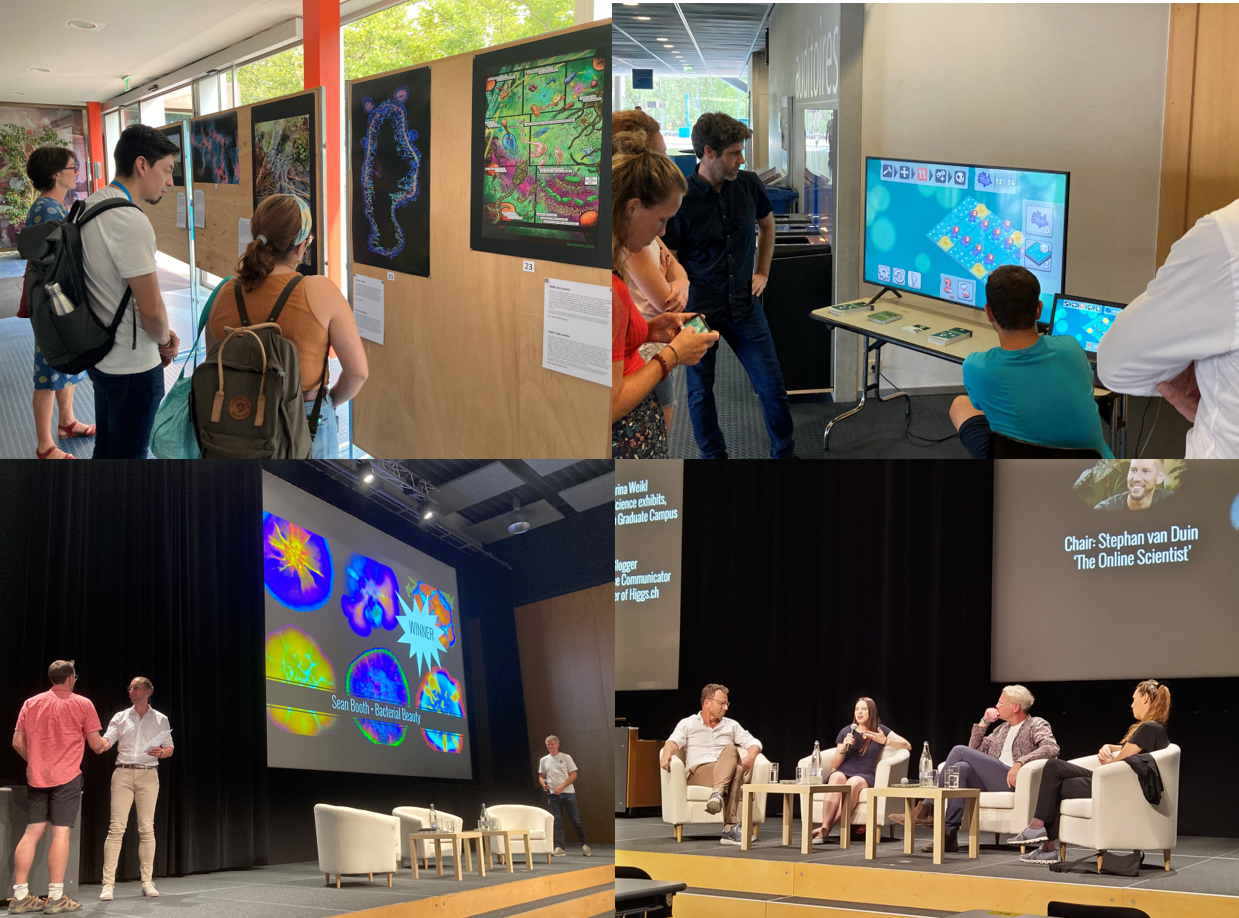 Scientific image and film competition
Researchers who attended the ISME18 conference were invited to submit images and short videos conveying an important message or concept related to microbial ecology. The entries were judged not only for their scientific content, but also for their artistic merits.
Forty images and nine short films competed in the event. Winners were chosen by a jury of scientists and science communicators, as well as by the public who attended the event. Both winners (jury and public) received a cash prize of CHF 1,000. The runners-up chosen by the jury received an honourable mention and a cash prize of CHF 250.
To discover the competition winners, please click on this link.